STORY FROM HUFFINGTON POST
An anonymous man has been striking fear into the hearts of the Northampton, U.K., community by ominously standing around in creepy clown apparel.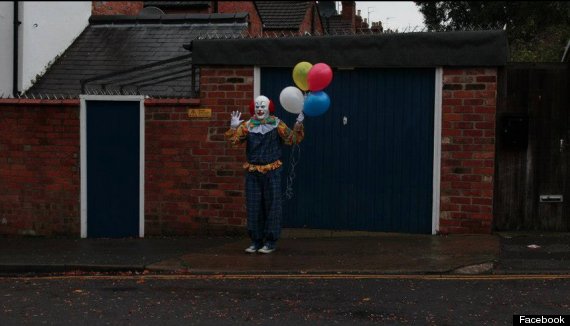 The Northampton Herald & Post first reported the sightings earlier this month. The clown has allegedly been spotted all over town, and sometimes is seen carrying a clown teddy.
shiver!!!