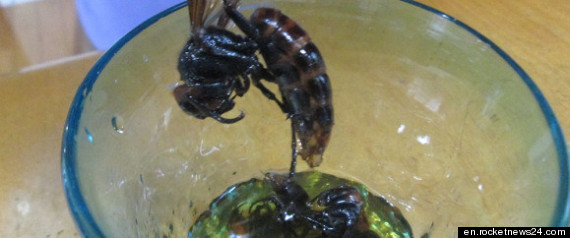 Next time you're in Japan, you should be sure to seek out Japan's Kumamoto Prefecture, and find yourself some wasp-infused Shochu (a clear liquor similar to vodka).
How's it made?  By trapping live wasps in mason jar and letting them ferment for three years.  Sound good? Let us know.
This reporter thought it was pretty nasty.