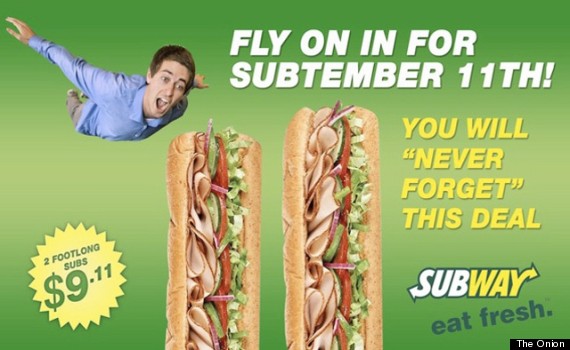 A Subway store was pranked and accepted a fake coupon from The Onion for two footlong subs for $9.11 on September 11th.
The Onion is an entertainment website and newspaper that posts fake news. The coupon had this message on it:
"From the Structural Steel Melt on Tower 7–Grain bread to the Twin Chowers cold cut combo with Ground Zero–Carb vinaigrette on a Let's Whole Wheat Roll, we've got something for everybody this Subtember 11."
Subway tweeted they were offended by the headline. The man who posted the Youtube video wrote he was shocked they accepted the coupon.